CONTACT US
SALE TEL.:020-34758257
SOLD TEL.:020-34758730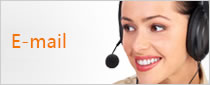 A modern enterprise integrating R & D, manufacturing and sales
With the development of science and technology, to the quality of survival



Guangzhou Know-How Industry & Equipment Co., Ltd is devoted to research, manufacture and sale of technology-intensive industrial equipments. Its main products include helium leak detection system, helium recovery system, liquid vacuum charging machine and auto-brazing machine, etc, which are applied widely to refrigeration, automobile and electric power industries.

Quality Control

Know-How established the Quality Management System according to ISO9001:2000 standards in the year 2003, and has actualized full process quality control of design, purchase, assembly, installation, commissioning and after-sale service to guarantee the quality of each output equipment. Based on the Quality Management System for guarantee and improving for progress, Know-How would enhance customer satisfaction continually.



Technical Force

Over 80% of all the employees are associate degree One third is for studying and researching technicians, who lead by the expert have been in research and application on helium leak detection more than ten years. NKH has its own core technologies and holds technical meetings regularly with home and abroad famous vacuum and leak detection companies.






Customization and un-standard design

Rely on our highly experienced engineers, Know-How adopt the new production model main in Research & Design, Assembly & Commissioning as well as After-sale service, to manufacture customized equipments oriented the required technical specification.Know-How has been in the wake of the market and offered various types of special equipments since its establishment. These equipments are supplied not only to the domestic but also exported to America, Europe, Asia, Africa and other regions. Our products obtain a great fame by the advanced technology and reliable quality.

After-sale service

Complete after-sale service system ┄ NKH has established sale and after-sale networks in Guangzhou, Shanghai, Tianjin, it also supplies with professional maintenance engineers for 24 hours response to customers` service requirements, which guarantee stable operation of the equipment.